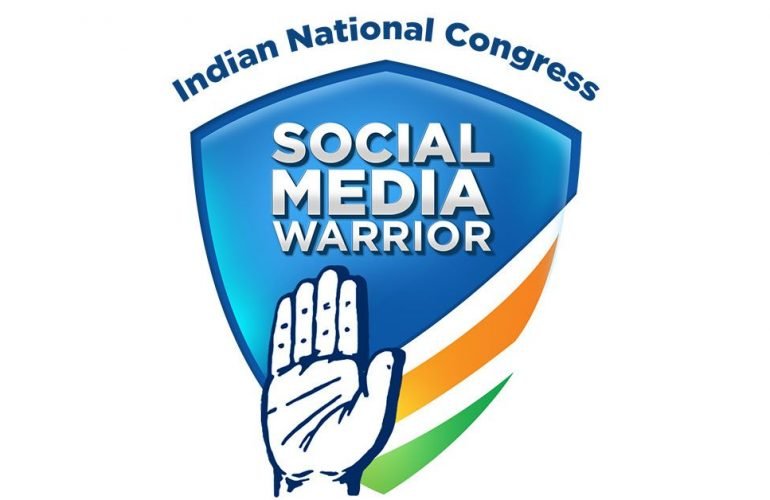 The Congress has launched a platform to recruit people from across the country irrespective of age, gender, class, creed or caste. The nationwide campaign aims to recruit five lakh "social media warriors" to challenge the ruling Bharatiya Janata Party (BJP) in the digital space. The Party recognises that it is time for like-minded individuals in the country to come together and defend the idea of India. As a society, we must step up, unite and fight for our democratic, secular and just Republic of India. This huge recruitment drive will encompass appointments in all stages – from the state to the national level.
On the new social media recruitment drive, Congress leader Shri Rahul Gandhi strongly encouraged the youth of India to join the Congress party's "army of truth" to fight the trolls paid by the ruling party on digital platforms. In a video message on Twitter, Rahul Gandhi said, "The backbone of the attack on this nation is a troll army, thousands of people who spread hatred, anger and are paid to do so." He added that the paid troll army is spreading hatred and anger in India and the time has come to counter that. "As a young person, you could see what is going on… In your schools, universities and colleges you can see the oppression. You can see the attack on the idea of India. Look outside Delhi, you can see what is happening to the farmers. The backbone of this war on the nation is a troll army… We also need warriors to defend liberal values, to defend the ideas of compassion, peace, harmony and affection," Rahul Gandhi said.
"This is an army of truth. This is an army that will defend the idea of India. We are building this platform for you. To give you tools to fight this battle and win," he further explained.
Handles of the Congress Social Media have been one of the loudest voices against the tyrannical rule of the Modi regime. It has raised the people's voice on various issues – farmers, migrant workers, women's safety, student's education, the dismal state of our economy and the rising unemployment, our Armed Forces and more. Handles have countered the Modi government's lies and hateful propaganda and have shown the public the truth.
The Congress seeks to build on this trajectory and continue this work by inviting more people to join in this mission to save India from hate and lies. This recruitment drive will take place in every state of the country and is open to anyone who wants to be a part of this mission. One can join through the website – (www.incsmw.in) or (www.incsmwarriors.com), call on the toll-free number 1800 1200 00044 or by WhatsApp on 7574000525.