Our Inspiration
Wisdom, Honesty, Courage, Strength.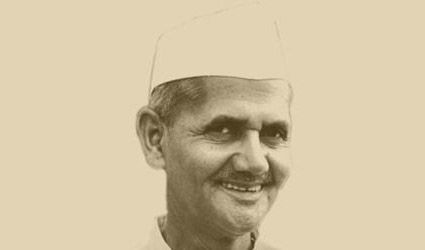 Shri Lal Bahadur Shastri
Today is a day of poignant memories for us and for the entire nation. We meet here to pay homage to the memory of our late Prime Minister, Shri Lal Bahadur Shastri, who a year ago laid down his life in the service of the country. Shastriji was a man of quiet greatness, who lived for India and for peace, and who died for India and for peace. He was identified with the Indian people. He was imbued with the spirit of service, and he thought always of the welfare of the people. He led our country at a time of severe trial, and helped India demonstrate both unity and determination. Shastriji was...
Sardar Vallabhbhai Patel
Vallabhbhai Jhaverbhai Patel, one of the six children of Jhaverbhai Patel and Ladba, was born in Nadiad, Gujarat. There is no record of his date of birth. The generally accepted date, October 31, 1875, of which the source is his Matriculation certificate, was chosen by Vallabhbhai himself while filling in a form. The family was an agriculturist one of the Lewa Patidar Community, and could in terms of economic status be described as lower middle-class. It was poor and had no tradition of education. Vallabhbhai's childhood was spent away from books, in the ancestral fields at Karamsad. He was already in his late teens when he passed out from the Middle School at Karamsad and went to the High School at Nadiad, from where he matriculated in 1897.
Pandit Jawaharlal Nehru
India's first and longest serving Prime Minister, Pandit Jawaharlal Nehru, was a man of vision. Having participated in the long struggle for freedom from the British, Nehru, fondly called Pandit Nehru, a reference to his Kashmiri Pandit community roots, was a firm believer in nation building, as he understood that the young Indian nation had a tryst with destiny. A foreign-educated barrister and a close confidante of Mahatma Gandhi, he came as close as anyone has, or ever will, to becoming the People's Prince...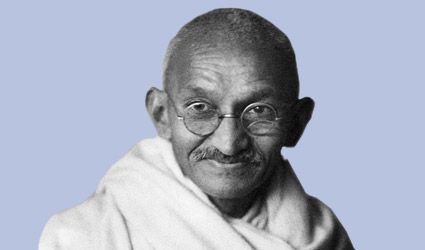 Father Of India Mahatma Gandhi
Father Of India
In the history of India, there have been occasions when a cloud, no bigger than a mans hand, has soon covered the whole sky, so wrote Mahatma Gandhi in 1921. He himself poured life- giving water on a land thirsting for freedom. In just four weeks in 1919, he changed the outlook of this subcontinent. He transformed the cowed and the weak into a nation which fearlessly asserted its right to be free. He gave his people a new weapon, which ultimately delivered them from colonial rule. This weapon was Satyagraha...
Latest News
Keep yourself updated with latest news.
Want To Be a Member?
GET STARTED TODAY ?
Connect with India at National & State & District level for Opportunities related to Investments, Development, Tourism, Services, Family & Friends, Retirement, Education, Health, NRI, etc.